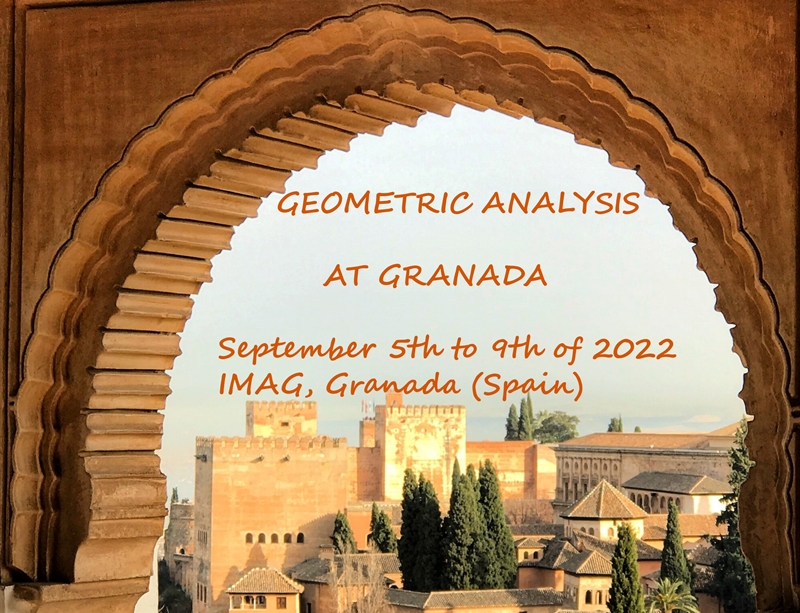 Description
INFO 
The conference will bring together some of the experts in minimal and constant mean curvature surfaces, geometric PDEs, end related problems, who will present and discuss recent results and developments.
It will be held at the Institute of Mathematics of the University of Granada (IMAG), downtown Granada.
REGISTRATION
We welcome all students and young researchers to participate in the event. Unfortunately, we can not provide financial support but we encourage them to attend the conference.
Please, send an email to one of the organizers for logistic issues.